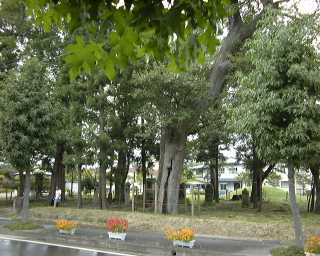 There is the area "Takadama" in the south from central Tendo. Long time ago a kind of tree "Tamo" planted around there. And the word "Tamo" changed to the "Tama". They say that it was the origin of the name "Takadama" ("Taka" means high).

But this time they announced the new theory. They said that the tree was "Harunire" (elm tree), not "TAMO". The true name of the area "Takanire", not "Takadama".

They wrote down the area "Takanire" in an old book in the Middle Ages in Japan. And a kind of tree "Tamo" does not become so big. Some people doubted that theory because of them.

The word "Tamo" in the Ainu means the tree "Harunire" (elm tree). They take care of the elm tree as a kind of the protection and they plant at the great place in their area. And the elm tree becomes over 30 meters high. It is reliable theory rather than that theory, I think.


(We took this picuture of the elm tree at the shrine "Suwa Jinzya" in front of the prefectural athletic park across the Route 13).