Matsubara Park

There is the Matsubara Park in Kurazou area, westside of Tendo city.
It is located in the center of rice fields.
It is easy to find out that park because the color of pink is painted at one point of rice fields painted green.

They set the playgournd equipment, many children visit that park as hiking.

Matsubara (1)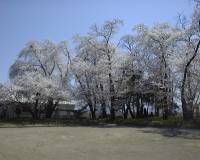 Larger picture...(52KB)